Zoom Whitening In Howard County
At OX Orthodontix, we're dedicated to giving you your smile, your way. We see you through your orthodontic treatment until the best results are achieved, whether you're undergoing Invisalign treatment or are wearing braces. Often times our Ellicott City and Clarksville patients want to put a finishing touch on their smiles after they have completed orthodontic treatment and at OX Orthodontix we can help you do that with Zoom Professional Teeth Whitening!
Zoom Teeth Whitening - The Fastest Way To Whiter Teeth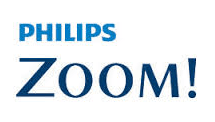 Our orthodontists use Philips Zoom Whitespeed as an in-office whitening treatment that can whiten teeth up to eight shades. As the #1 most requested professional whitening product, Zoom is safe for you teeth and comfortable for you. Our teeth whitening service is the perfect way to brighten your new smile for more confidence.
How Zoom Teeth Whitening Works
First, our orthodontists will assess the current shade of your teeth and determine the optimal shade of white for your best smile.

We will schedule four 15 minute bleaching sessions for you in which the Zoom whitening gel will be applied to your teeth. An LED-powered light accelerates teeth whitening by activating the gel to breakdown the stains on your teeth.

After your treatment sessions are done, we will provide you with a custom take-home teeth whitening kit so you can maintain your newly white teeth at home.
Contact Your Columbia, MD Orthodontist For Teeth Whitening Treatment
If you're interested in brightening your smile, contact our Ellicott City office at 410-740-0002 or our Clarksville office at 410-531-1310 to learn more about Zoom teeth whitening at OX Orthodontix and to schedule your bleaching sessions. If you'd like to learn more about our orthodontic treatment options like Invisalign and how we can improve your smile with these clear aligners, use our online consultation form to get started. We look forward to helping you achieve your smile, your way!